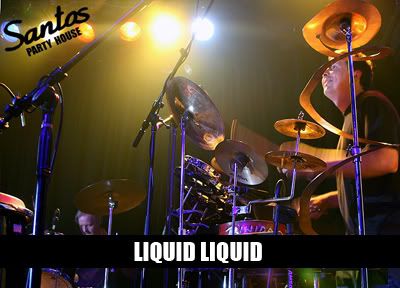 Photographs by
Danielle Lobosco
.
Wednesday night's show was one for the History books! 
80's post-punk band, 
Liquid Liquid
, emerged from the abyss and played an ultra rare set to a packed house at Santos. I don't think I've ever seen so many cymbals and percussive devices on a stage before. Everything from old fire alarms to chimes and xylophones to cut out brass and bongos.
This shit hasn't gone down in a longgg time but you would never know by the way these guys played together. And with a crowd like the one at Santos it might be safe to say that it won't be the last we'll see of them. I hope.
Click
HERE
for more photos from the night.
xo