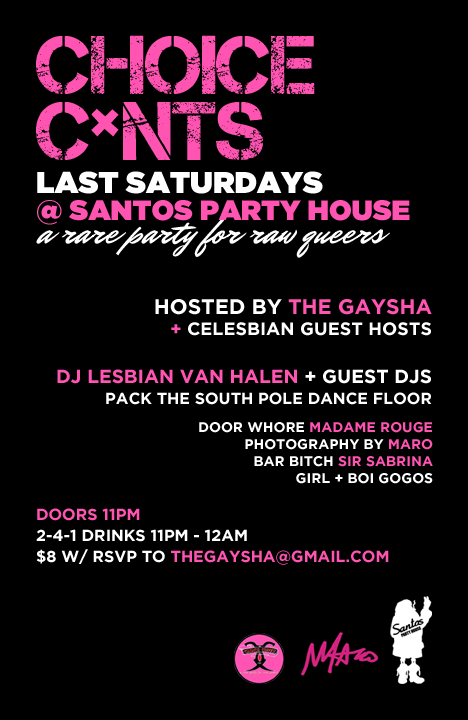 CHOICE C*NTS LAST SATURDAYS
@ SANTOS PARTY HOUSE
A rare party for raw queers going into her 3rd year!
December 26, 2009 @ 11pm | [
rsvp
]
Hosted by THE GAYSHA + celesbian guest hosts with DJ LESBIAN VAN HALEN + guest DJs packing the south pole dance floor.
2-4-1 drinks 11p-12a
Door whore Madame Rouge
Photography by MARO
Bar bitch Sir Sabrina
Girl + Boi Gogos of shake it hard!
Straights welcome with queer chaperones...keep it CHOICE!
PHOTOS BY
MARO
- 11.28.09 @ SANTOS
[
Click Here for more
]
Santa's own
FIONA SILVER
xx