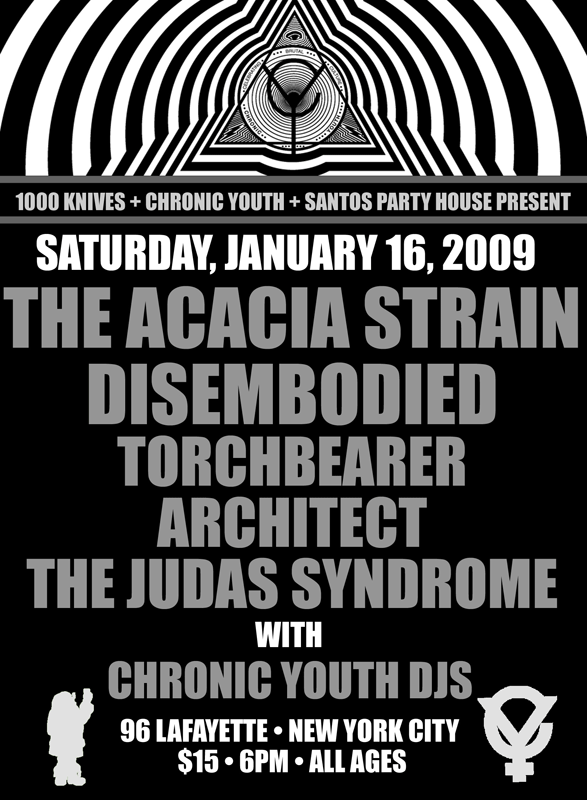 1000 Knives + Chronic Youth + Santos Party House present
THE ACACIA STRAIN, DISEMBODIED and more!
January 16, 2010
[More Info + Tickets]

"In the late '90s every hardcore band started their set the same way. The band prepped up gear and stretched for the exercise ahead of them while the singer jumped around like a motivational speaker with its head cut off, squawking about the scene and their major crush for each band that played before them. But not Disembodied, they were the odd band out in the era of zines and distros. Their sets began with a swelling, a growling of the bass, and when the whole band came in there was nothing positive screamed - DISEMBODIED were the dark side of hardcore"


+
The reunited Disembodied is coming to NYC (playing Santos)
[Brooklyn Vegan]
xx
Santa