Peelander-Z, Starscream, and Tsu Shi Ma Mi Re live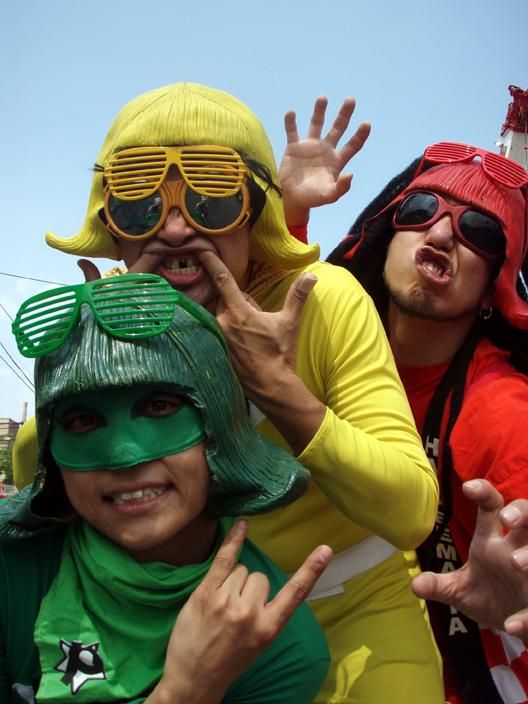 The explosive Nippon punk of Peelander-Z is swirled with xylophones and harmonies known for winning over the most jaded rock scenesters in the city. Their live shows are unique for their reliance on audience participation, wherein members are encouraged to play instruments and sing with the band, as well as participate in some more outlandish acts including limbo dancing and something called "human bowling." They've hit the stage alongside Electric Six, Guitar Wolf, The Notorious MSG, with appearances on the Upright Citizen's brigade TV series and VH1's The Best Week ever.
STARSCREAM
The multi-chapter progressive power anthems composed by Damon Hardjowirogo and George Stroud make incredibly resourceful use of every texture and tambour available via the 8-bit chips of the Game Boy and Comodore 64. Their arrangements are driving, suspenseful and manifold, combining the deceptive complexity of vintage gaming music and a mature pop aesthetic. Recently they've caught the ear of the industry, appearing as a featured artist on the
Engadget
tech show and providing music to the trailer for the new MTV program
Skins
.
Friendly and light at first glance, the riot grrl-inspired pop of Japanese trio Tsu Shi Ma Mi Re has undeniable range thanks to their superior musicianship. They move from tight ska riffs to slow indie grooves without hesitation, and lay it on heavy with vocal harmonies and ambitious melodies.