Thurston Moore
will be curating a Sessions at Santa's weekly party on April 7th. He'll be bringing along with him some otherworldly talent from his Ecstatic Peace label, who'll be conducting the proceedings as ecstatically and peacefully as a night of utter destruction can be.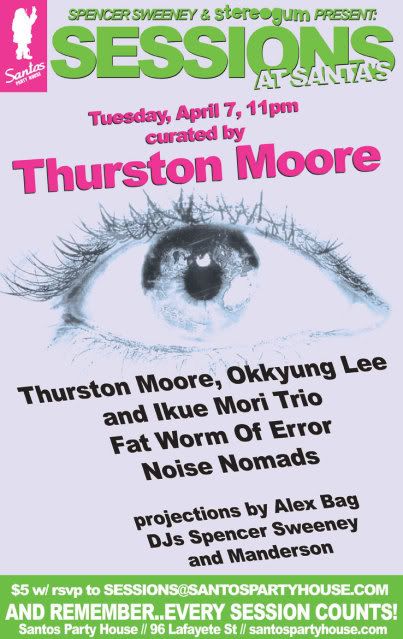 Live music provided by:
Thurston Moore/Okkyung Lee/Ikue Mori Trio
Fat Worm of Error
Noise Nomads
The folks over at
STEREOGUM
have interviewed Moore to find out what he's up to and what we'll be in for tomorrow night.