The New York Post has taken a peak at SESSIONS AT SANTA'S, our experimental dance party every Tuesday night, and decided that we were one of "
New York City's Hottest Parties.
" This week will be hosted by Hisham Bharooca and will featuring sets by
The Present
,
Hex Message
,
Brian Degraw
.
"...rock-meets-rave Sessions party at Santos Party House has seen performances from Sonic Youth's Thurston Moore, among others, and the cover is only $10. It's the kind of party where making out with sweaty strangers isn't uncommon, though it's always best to ask first." (BRIAN NIEMIETS, NEW YORK POST)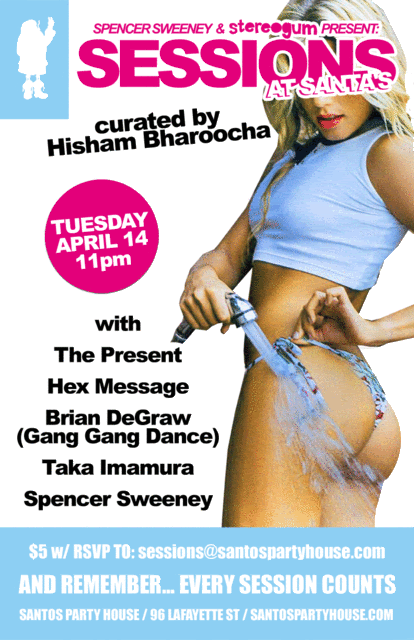 RSVP to sessions@santospartyhouse.com and the cover price is a measley $5. Measly as in we can't even afford to buy measles medication with this cover.