CHROME CRANKS LIVE WITH THE FRIGGS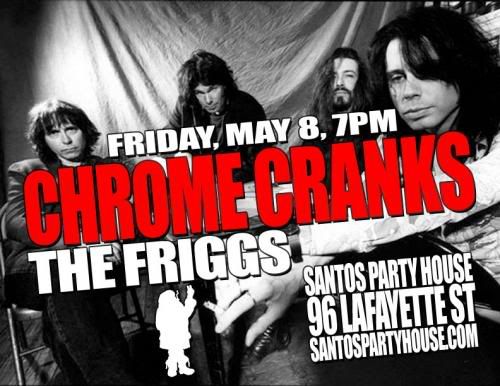 Back together after a twelve year hiatus, the Chrome Cranks are tearing up Santos TONIGHT!
Click here
to read an excellent write-up by TimeOut Magazine, the leaders in child disciplinary publications.
Bonnie "Prince" Billy GIVEAWAY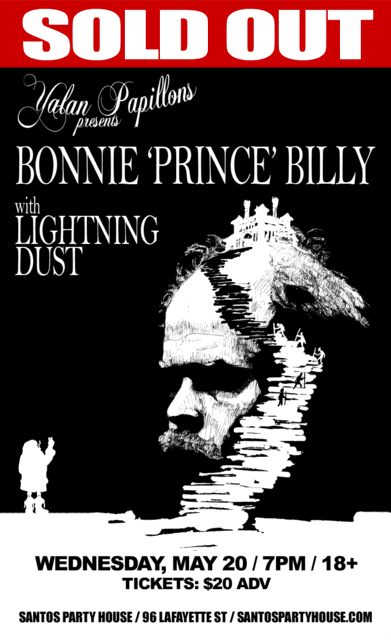 The Bonnie "Prince" Billy and Lightning Dust performance on May 20th is sold out, but we're giving away two free tickets to someone very lucky! E-mail
Bonnieprincebilly@santospartyhouse.com
to be eligible. Winner is decided on May 16th so keep an eye on your inbox!
For sale at OTHER MUSIC (15 East 4th St, Manhattan):
5/8/09
Chrome Cranks and The Friggs
5/9/09
Real Estate, The So So Glos, Cale Parks, Luke Temple (Here We Go Magic)
5/30/09
KRS ONE, KOOL HERC, The So Fresh Band, Espinoza, MORE
*
6/17/09
Clues with Special Guest
*Also for sale at Turntable Lab (120 East 7th St, Manhattan)