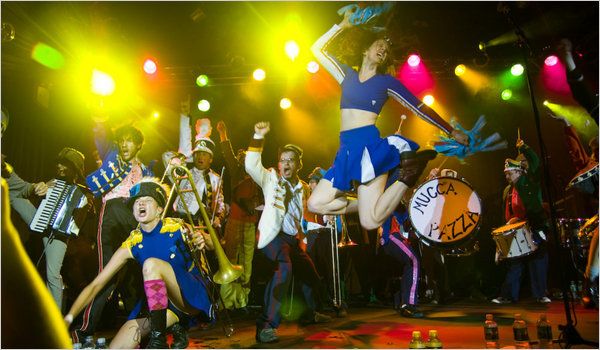 The freewheeling Chicago troupe of 30 mobile musicians,
Mucca Pazza
, will be bringing a sensory onslaught to the Santos stage on
April 28
(
TICKETS HERE
). The mismatched "marching band that thinks it's a rock 'n roll band" will be joined by francophile popsters
April March & Julien Gasc
, post-noise vanguard
Grooms
(formerly Muggabears), and anti-dance folksters
Soft Landing
.
The New York Times recommended
the concert in the Weekend Miser column. Squares need not apply.