PopGun presents: MNDR, Psychobuildings and Zambri live
Friday, December 17, 2010
7:00 PM 21+

TICKETS HERE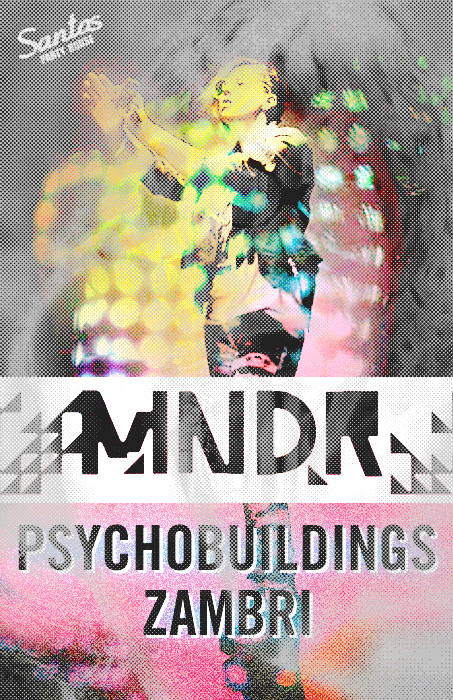 As one third of Oakland experimental dance collective Triangle, Amanda Warner was a leading figure in the west coast alternative and indie scenes. In 2008, she made the decision to pursue songwriting in New York City, where she met Peter Wade with whom she formed MNDR, an outlet for poppier ideas inflected by noise music and krautrock. In 2010, a break came in the form of a featured vocal slot alongside Q-Tip on Mark Ronson's smash "Bang Bang Bang," and the media immediately took notice of Warner's magneticism. Profiles in Radar, The Fader,
Esquire
and virtually every reputable music publication followed, and soon MNDR's "Fade To Black" and "C.L.U.B." became discotheque favorites in their own right.
A trio that includes members of Small Black and Silk Flowers, Psychobuildings have endless resources to draw from as they craft their bizarre synth pop. Irreverent words and disco-inspired bass complete the equation, resulting in an infectious sound that has twice been featured by Pitchfork Media's "Forkcast."
The intense noisy progressive pop created by Zambri is as shimmering as it is foreboding. They have addictive, approachable melodies as well as perplexing production and complex song constructions that reward the listener's curiosity. The 80's are strong with this female duet, as hints of The Cure, Kate Bush, and Giorgio Moroder often noticeable, yet Zambri's ambition and use of sonic wizardry put them amongst the most forward thinking artists in New York City.