SHRED FOR YOUR LIFE Guitar Battle!
Judges: Andrew W.K., Vernon Reid and Matt Sweeney
Thursday, December 9, 2010
8:00PM 21+
FREE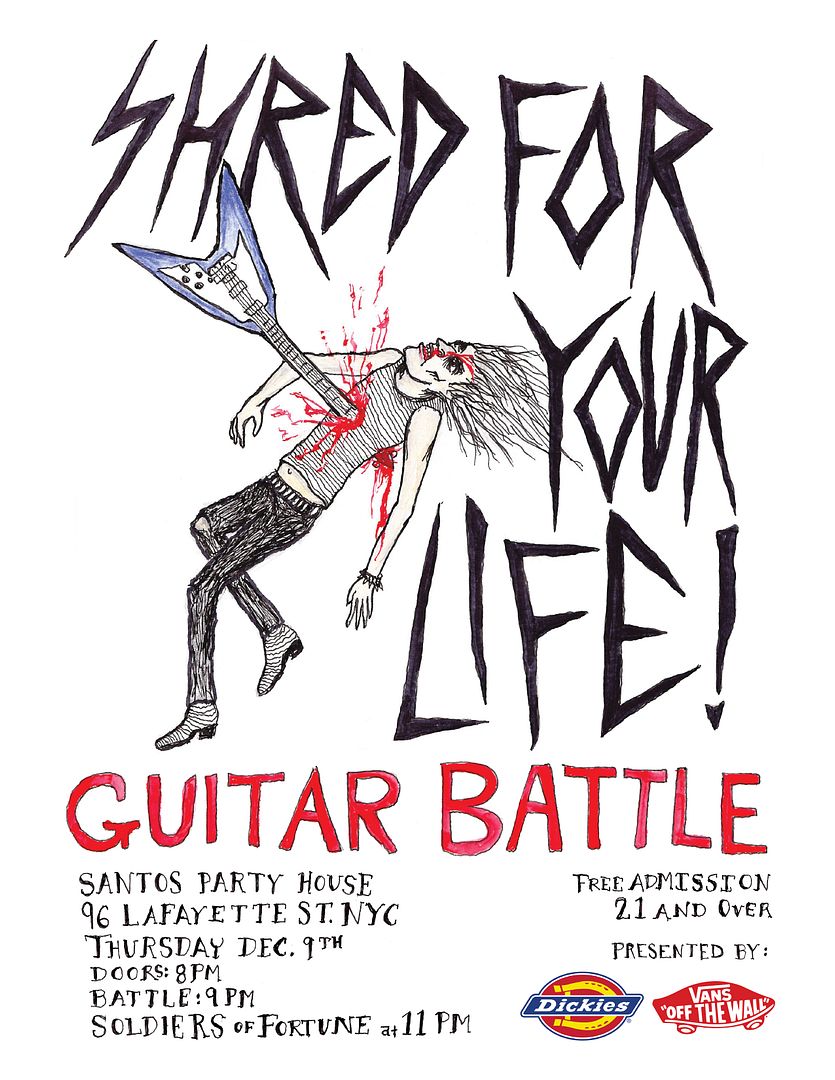 A stark break from stuffy music store instrumental battles, Shred For Your Life is an over-the-top, balls-to-the-wall guitar battle born in the East Village, where style counts for as much as technique. Celebrity judges will decide who ultimately ascends to greatness. The night ends with an explosive performance from Soldiers of Fortune. Come and get your faces melted once again. Blackouts DJin at 8pm. Battle at 9pm. Soldiers Of Fortune at 11pm.