MADE EVENT Presents New Year's Masquerade* with Lee Burridge!
featuring Mike Khoury, with Bennett and Davidjames
9:00 PM 21+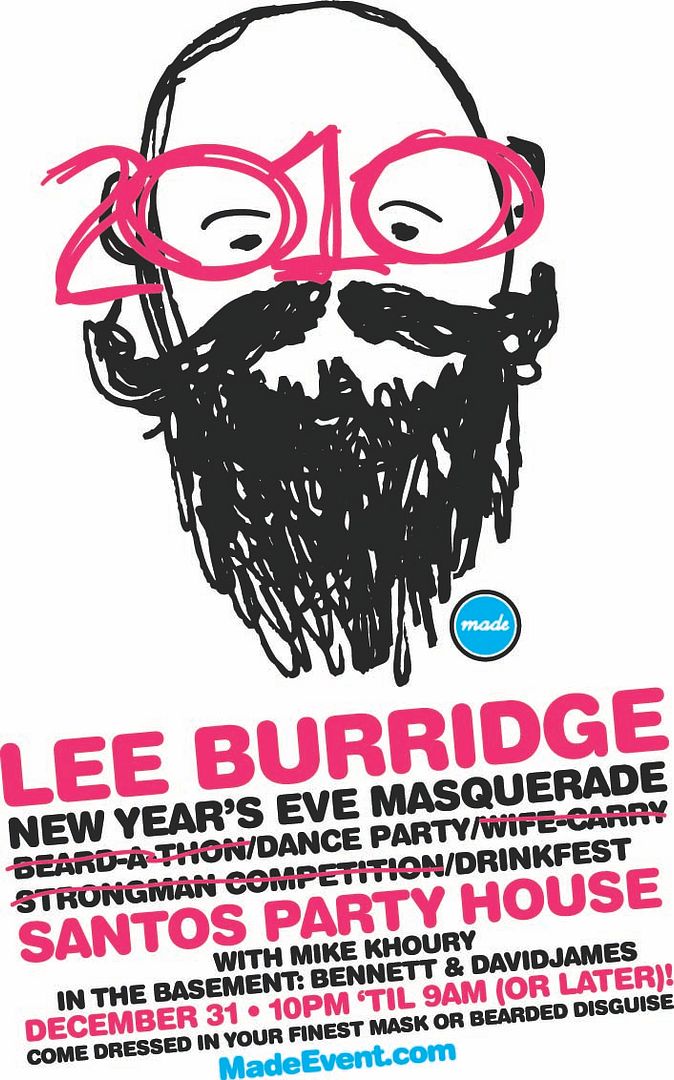 Don't know about you, but I think it's about some time for secular fun. The Gregorian Calendar is most helpful for marking that one day when the entire globe decides that they will share 24 hours of reverie. Santos Party House put their weight on it, bringing in the infamous Made Event posse who engineer some of the city's most incredible nights, including the brilliant Respect residency in the summer of 2008. They've put together a wicked line-up to ring in the New Year in the spirit of unadulterated mirth.
LEE BURRIDGE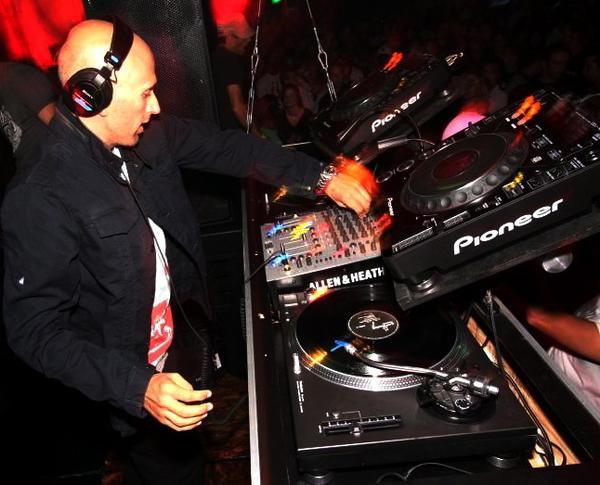 Many producer's are also disc jockeys and vice versa, but few have managed to excel at both roles with the same finesse as Lee Burridge. Beginning as a mobile disco operator in Great Britain, the early 90's saw his move to Hong Kong where his talent became a galvanizing force for the newborn disco scene. With a foundation in acid house that permeates throughout his eyebrow-raising brand of minimal techno, his original mixes and compositions are keystones for dance music aficionados, as is his Almost Anonymous imprint. A former member of the Tyrant Sound System with DJ Sasha and Craig Richards, Burridge has performed to unruly audiences in every corner of the world and on stage at Burning Man, the San Francisco Love Parade and Save The Cannibals. He has been on
DJ Magazine
's prestigious top 100 list consecutively since 1999. He told
ClubPlanet
what distinguished him from other Dj's....
Why do so many DJs look like they aren't having a good time? It's like they're made out of cardboard. This music is amazing. This job isn't a job. We can stay up late and even if you're a butt-ugly DJ, girls seem to pay attention to you. I guess that going out and dancing to music has always been a lot of fun for me and I find it very difficult to stand still when there's a track playing that I like, and I like all the tracks I play!
Don't miss our special New Year's countdown!
*Mask and beard encouraged but optional


________________________________________________________________________________
Fiona Walsh of Clubbers Guide Ireland recently sat down with Lee to chat about his New Year's Eve event at Santos...
Lee Burridge has been touring and traveling the world as a DJ for 26 years and shows no signs of slowing down. CGI caught up with him before his big NYE Club gig at Santos Party House in NYC.
http://LeeBurridge.com
http://www.madeevent.com
---
Fiona: You're in New York for the MADE EVENT New Year's Eve gig at Santos Party House – are you excited about that gig? Have you played in New York on NYE before?
Lee: I'm really excited. New York always gets that same flutter of excitement going every time I visit. I think this is actually the first time I've done New Year's Eve. It's going to be good to spend it with friends and I hear Santos Party house is wicked.
---
Fiona: If you weren't working on NYE – what would you be doing?
Lee: Breaking in to peoples houses or dancing.
...Read the entire article
HERE
.