Fixed & Popgun Present
Kid Sister and D.I.M. (Boys Noize Records) with JDH & Dave P
Thursday, July 8, 201010:00 21+
TICKETS HERE
Also at OTHER MUSIC (15 East 4th St, New York, NY 10013)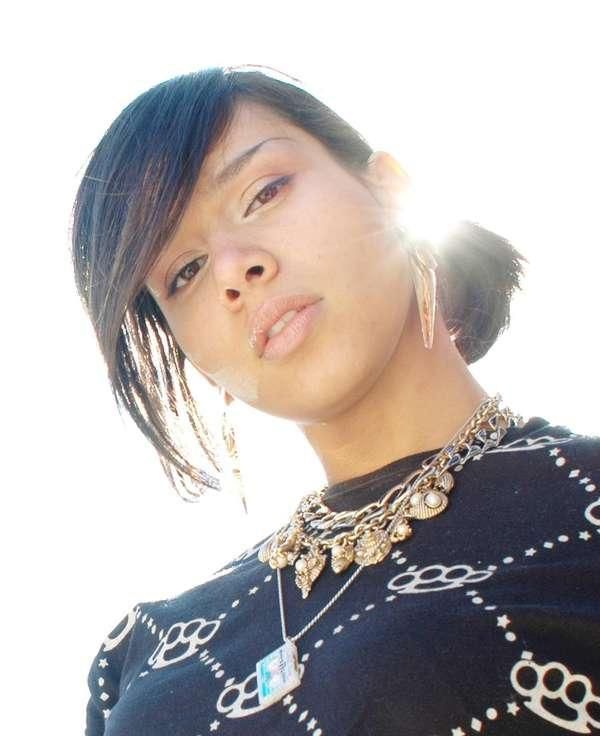 KID SISTER
Melissa Young, between working a plethora of retail shifts and wedging a toehold in the world of cinema, spent her youth as a recognizable personality on the Chicago house scene. With a brother in the internationally famous DJ team Flosstradamus, stunning looks and wits beyond her years, she was positioned well for her own musical endeavors, though her approachable attitude distinguished her from the average club diva. In 2005 she began her rap career as Kid Sister, and in 2007 she had her first single "Control," produced by XXXChange (Spank Rock) released through Fool's Gold. Her 2009 album Ultraviolet on Downtown Records hit 20 on the AllmusicUS Top Rap Album charts, and featured many other genre-benders including Kanye West and Cee-Lo Green.
Kid Sister's producers have also included A-Trak and Sinden, meaning her beats are friendly to clubgoers and hip-hop heads alike. "I think that even if you're making music that's a little bit different, everyone should be included," Young says. "I used to be the fat girl, and I'm biracial, so I know how it feels to be something that's other-and it doesn't feel good. " Neo-disco and rave textures are prominent in the mix, but Young's raps take center stage. Lyrically understated and rhythmically inclined, her style could land her a spot as the third Cool Kid or the first Beastie Girl. She already owns the Chicago scene, and her headlining gig at Santos Party House will be a milestone for both her and New York's hungry party people.
D.I.M.
No subgenre of dance music is safe from D.I.M.'s pan-electronica amalgamations. At the forefront are the drum and bass lines, hinting at dubstep, built beneath sly techno grooves. Few can match the finesse with which he switches up his drops, incorporating techno and trance elements, and keeping the dancefloor guessing. Boasting prominent remixes for Fischerspooner, Jape and Teenage Bad Girl, he currently is repping Berlin's Boys Noize label.
Resident FIXED DJ's
Josh Houtkin
and
Dave Pianka
are insidious masterminds of programming and promotion with knowledge of dancefloor dynamics unmatched by any other team in the metropolis. Now they're bringing us the weekly party New York has been waiting for, on the only sound system that can do it justice.