Weedeater, ASG, Naam and Clean Teeth
Thursday, February 24, 2011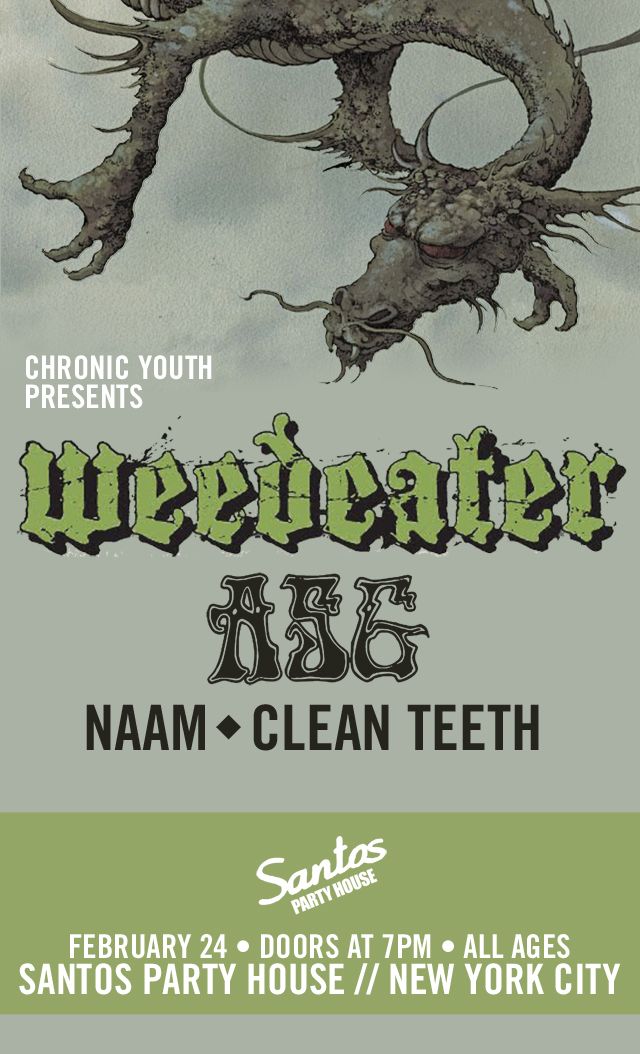 WEEDEATER
Weedeater sounds and feels like motor oil running through your veins. Their bluesy sludge riffs would make Dimebag proud, and Dixie Colllins' growl resonates in your liver.
MetalReview
said of their 2011
Jason... The Dragon
, "The bass tone is simply crushing, and the overall sonic wallop packed here is enough to give you goosebumps when turned up to an appropriate volume level.
_____________________________
Trapped Under Ice, Dead End Path, No Values, The Last Stand
Friday, February 25, 2011
7:00 PM ALL AGES
TICKETS AVAILABLE HERE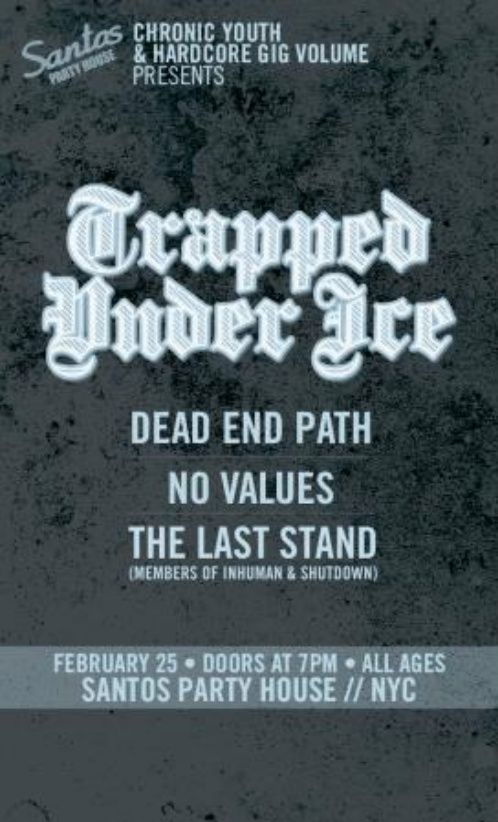 The music of Trapped Under Ice is as dense and solid as their name would suggest. They move from syncopated grooves to rapid fire brutality with ease, thunderous riffs battling against bludgeoning percussion. By carefully measuring technical proficiency against brilliant songwriting, they successfully redner their native Baltimore streets in hardcore. Scene Point Blank says of their 2011 LP Secrets Of The World, "The strength of the album is in the fact that it doesn't stop to let you think until it's already halfway over. After that, it gets back to it's strengths. No posturing - just heavy and fast."