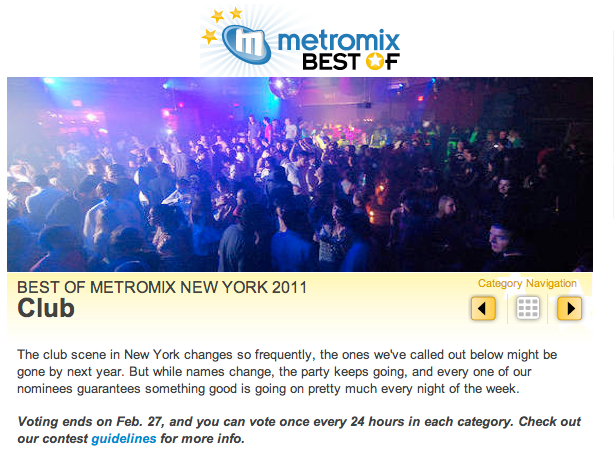 MetroMix knows their shit. Best of polls are a dime a dozen, but when your fellow nominees include 88 Palace, Pies-N-Thighs, Quality Meats, Fette Sau, Brooklyn Winery and
Eastern Bloc
(home to our own Sam Chiera - vote for them in the "
Best Gay Bar
" category!), you know you're doing something right. True, this isn't our first time on this poll, but as we've been improving our clubbing and live experiences, we can only assume that we remain quite eligible for your vote. So help us out and
VOTE HERE
! Then switch computers and vote again!
__________________________________
Odd Future
, the LA collective of arthouse shock hip-hoppers invaded SPH for a sold-out show. Celebrities, musicians, politicians, models, punks, rappers and scumbags of all stripes were in attendance for the raucous evening helmed by the team of syllable-slinging teenagers signed to XL Recordings. The media was also in the building, resulting in a heap of photos documenting the melee.
Don Morris for
The Source
Urban-Gear