Outernational, Uzuhi and The London Souls
Friday, April 2nd
7:00 PM 18+
TICKETS AVAILABLE HERE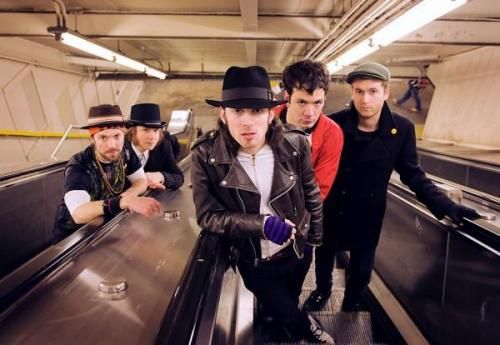 OUTERNATIONAL
In the grand tradition of subversive and politically incendiary punk, Outernational are carrying the torch for the new strain, mixing in elements of klezmer, electronica and reggae with a driving guitar-based sound. Their debut album Future Rock was produced by Tom Morello (Rage Against The Machine, Audioslave, Streetsweeper Social Club), who pronounced them "the next big thing." The band has an easily approachable sound that reveals new and interesting layers with each listen, incorporating woodwinds and trumpets. In an age where mounting political turmoil meets increasing apathy, Outernational provides energy for the revolutionary in you.
UZUHI
The disjointed, spontaneous and bipolar punk-pop of Uzuhi comes to us by way of Japan, though they've made the underground NYC scene their home. And yes, you can keep your shoes on. Wild swings from soothing ditties to wild screaming explosions of rage, plus a healthy dose of keyboards, horn sections and Japanese strings make them a technically proficient and memorable experience. Would mix nicely with The Sex Pistols, Shugo Takumaru, and Monotonix.
THE LONDON SOULS
Guitar rock lives. The London Souls are the slick modern take on the psychedelic blues of yore. They faithfully channel the musicianship and tambors of Jimi Hendrix and The Who, plus years of garage rock and afro-punk has informed their clever songwriting and driving tones. For a three-piece, their sound is absolutely enormous.
Tickets available at:
OTHER MUSIC
15 East 4th St
New York, NY 10003