Baby Dee with guests live!
Saturday, April 10
7:00 PM 18+
TICKETS HERE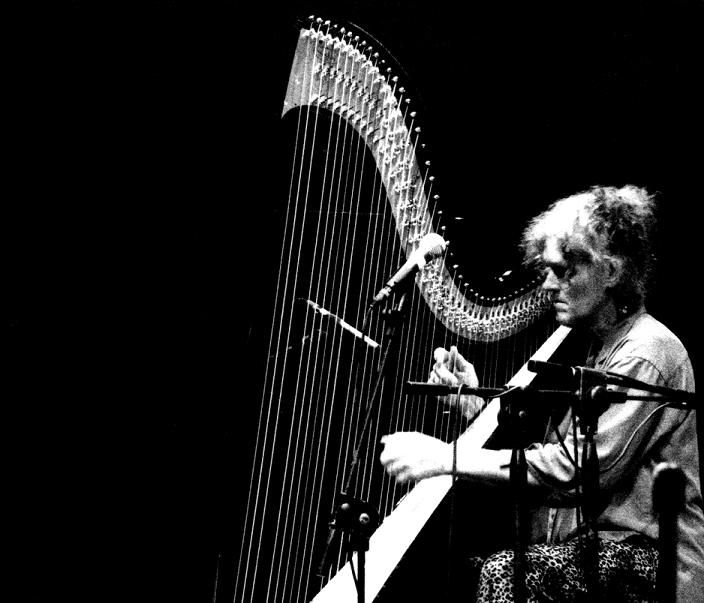 BABY DEE
The only classification that sticks for Baby Dee is "anomaly." The Cleveland-born piano and harp virtuoso has been a transgender circus act act Coney Island, a musical director for a Catholic church and an elevated tricycle-mounted street performer. After decades of itinerant musicianship, Dee buckled down in 2000 and recorded her first solo full-length on David Tibet's Durtro imprint. Since then she has collaborated with a number of artists including Psychic TV, Max Mosto (Anthony and the Johnston), Current 93, and Robbie Lee. Her 2008 record
Safe Inside The Day
from Drag City was produced by Will Oldham (aka Bonnie "Prince" Billy) and Matt Sweeney, and her revamped
A Book of Songs for Anne Marrie
was produced by Maxim Moston.
Dee's whirlwind of innovative technique matches with her incredibly emotive and transgressive songwriting style. Often chronicling the tribulations of the downtrodden and outcast, her vocal performance leaps from trauma to manic ecstasy in the blink of an eye, convincing as if she were regressing into memories mid-performance. Her vocal style is only matched by her piano and harp mastery, which melds the textures of Americana, western art music, jazz and pop all into one distinctive sound.