Faith and The Muse with Weep and DJ Scary Lady SarahFriday - April 23, 20107:00 PM 18+
TICKETS AVAILABLE HERE
Check out the
TEASER
trailer.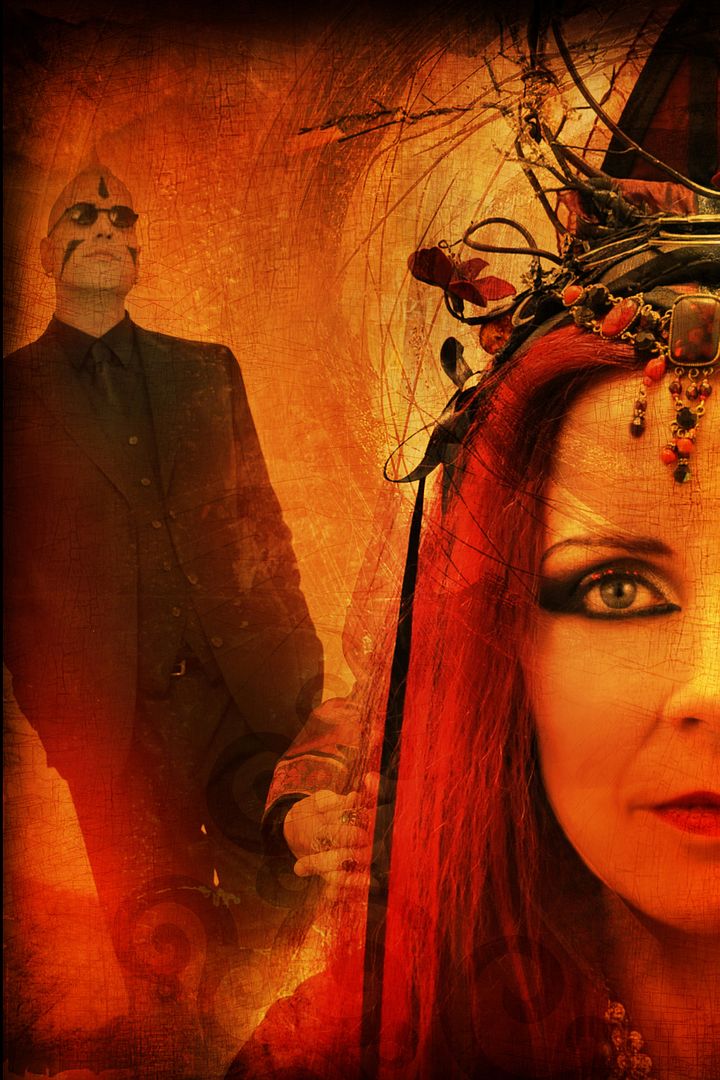 FAITH AND THE MUSE
Monica Richards and Williams Faith were each holding down spots in seminal underground troupes. The former was the fiery vocalist of harDcore mainstay Strange Boutique, and the latter a multi-instrumental polymath holding down the guitars for goth-prog superstars Shadow Project. When the two shared a bill in 1993, they found each other to be kindred spirits, sharing a passion for elevating the mystical and transcendental aspects of rock music and darkwave. The two began the longtime collaboration Faith And The Muse, a pan-epochal excursion into dark, tribal, ethnic and electronic sound. The profound diversity of FatM's catalog is its most distinguishing characteristic, with some songs resembling heavy metal and others resembling celtic dirges. They have also taken to acoustic performance, with heavy neo-classical overtones. 2009's
Ankoku Butoh
(The Mercy Ground) borrows its lyrical and musical themes heavily from Japanese Shinto culture. 17 years and countless styles in the making, the duo has kept true to their stated vision: "Faith And The Muse's purpose is clear. While sequestering us inside the mythical and mystical environment of their Otherworldly music, they bring to light the real elements that are true within all of us: a quiet and perfect human connection that has guided our hearts throughout history, yet in this world, is commonly lost."
WEEP
What's not to like about a new wave group with a sense of humor? Weep is the magnetic mixture of 80's post-punk and modern shoegaze to please the goth, with a proto-punk sneer that lends levity and danceability to their airy arrangements (which include a Rihanna cover). Keep your eye on these guys – they belong to their art and it shows.
Hosting the night and providing the spins is Berlin's own dark music goddess DJ
Scary Lady Sarah
.