Trans Am and Nice Nice live at Santos Party HouseSaturday April 177:00 PM 18+
TICKETS AVAILABLE HERE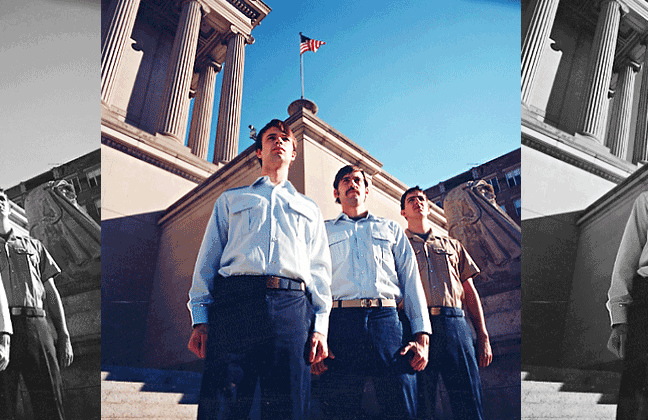 TRANS AM
For those of us who love improvisational fusion but long for the driving force of punk rock, Trans Am are filling a substantial void. The Bethesda trio formed in the early 90's during their stint in DC skacore outfit Bomblast, and was recruited by Chicago-based multi-isntrumentalist and producer John McEntire for collaborative purposes, essentially drafting them to the Thrill Jockey label. Their sound is danceable, polyrhythmic progressive rock, mostly instrumental, shrouded in layers of noisy electronica and merciless percussion.

The aesthetic that permeates their two-decade discography is subversive and absurdist, dismantling musical tropes and lampooning oppressive post 9/11 politics. Tracks like "Total Information Awareness" and "Play In The Summer" dement familiar pop elements with angular improvisational deconstruction. This unique approach has earned them tour spots alongside Tool, The Fucking Champs, Tortoise and The Bronx to name a few. According to Dummy Magazine, their 2009 live compilation What Day Is It Tonight "captures the fire, invention, dexterity and hilarity of a band that, if the selections of this record are to be believed, have been at their room-obliterating best for 15 years."

NICE NICE
Equal parts sound manipulation and bizarro pop, Nice Nice create quite a brazen cacophony for an unassuming duo. Their technical mastery of the drums and guitar provide all the fuel necessary to power their twisted avant garde explorations. Their album on Warp Records Extra Wow arrives on April 6.
Tickets also available at:
OTHER MUSIC
15 East 4th St
New York, NY 10003