Santos & Fixed present
CANAL RUBBER: Matthew Dear, Lee Curtiss, JDH & Dave P, Eli Escobar (downstairs)
$10 Adv/ $15 dos/ FREE downstairs with Eli

Win FREE spots at Hifi Cartell

Thursday, April 15 11:00PM
21+

TICKETS HERE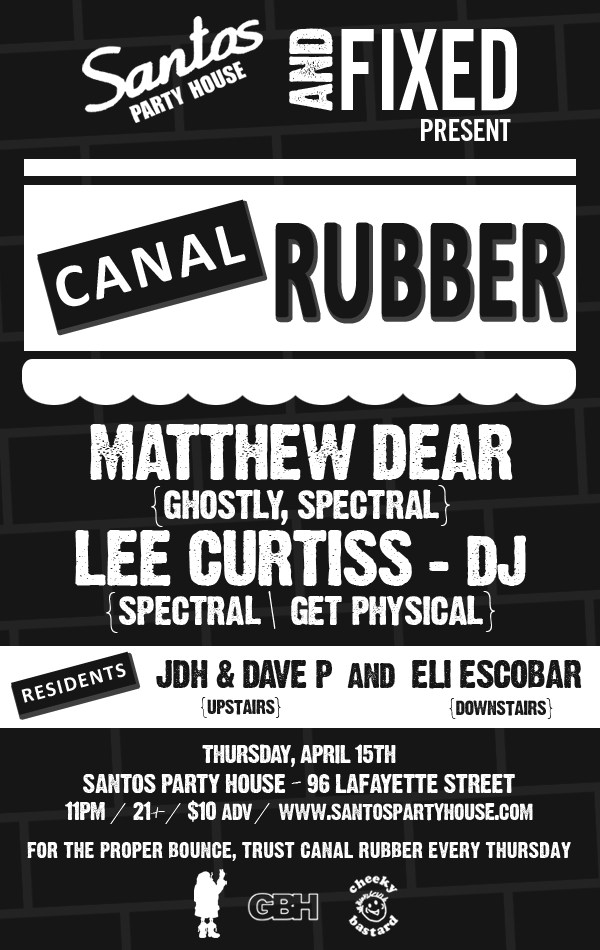 When the promotional duo FIXED sets up shop at Santos Party House, what occurs are some of the most unspeakably raucous parties New York City has ever witnessed. Resident FIXED DJ's Josh Houtkin and Dave Pianka are insidious masterminds of programming and promotion with knowledge of dancefloor dynamics unmatched by any other team in the metropolis. Now they're bringing us the weekly party New York has been waiting for, on the only sound system that can do it justice.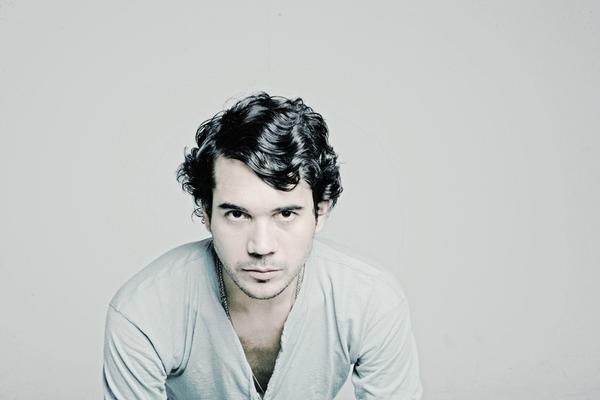 Also hitting the decks is Lee Curtiss, whose new EP on the aphrodisiatic Get Physical label Love In The Key Of Freak has received almost as much love from the critics as it has from the dance floor. His catalog also boasts releases on Spectral and Wolf + Lamb, and his R4=M,N,O,P collection (Rhumba) is loved for its wrenching portrayal of inter-personal themes through house and neo-disco. Equally notable are his official remix spots for international sensations like Butane and Pheek.

Rocking the basement level is DJ/Producer Eli Escobar, protégé of Bobbito Garcia and beat provider for the likes of MIA, Amanda Blank and The Glass. A mastermind of urban dance music, he has the most discerning palette for electro and hip-hop in their myriad varieties. This week, headlining upstairs is genius of electronica Matthew Dear, whose production work freely shifts from minimal house to electro-pop freely and cleverly. He has been tapped for remixes by the likes of The Chemical Brothers, blackstrobe, Hot Chip and Postal Service.

FOR THE PROPER BOUNCE, TRUST CANAL RUBBER!