QUE BAJO with residents UPROOT ANDY (ZiZek/Bersa Discos) and GEKO JONES (Dutty Artz)Every Wednesday 11:00PM
starting April 21st, 2010 (with special guest Nickodemus)
2010
21+ $5

"La Vida Vale La Pena (Uproot Andy Remix)" - Pedrona Martinez
QUE BAJO
Founded in 2008 by Geko Jones and Uproot Andy, the NYC tropical dance party 'Que Bajo' has quickly found itself at the center of the modern global dance music scene. From its home at the well known downtown Manhattan club Santos Party house, 'Que Bajo' has opened up a space, not only for the neo cumbia and tropical bass music that was its original focus, but for the coming together of all types of new musical trends emenating from Latin America, the Caribbean, and Africa, as well as Europe and the US, and hosts many of the young artists and Djs on the cutting edge of these new genres, such as Toy Selectah, Maluca, Zizek, Radioclit, Bersa Discos, DJ Rekha, Choc Quib Town, Jahdan Blackamoore and 77Klash.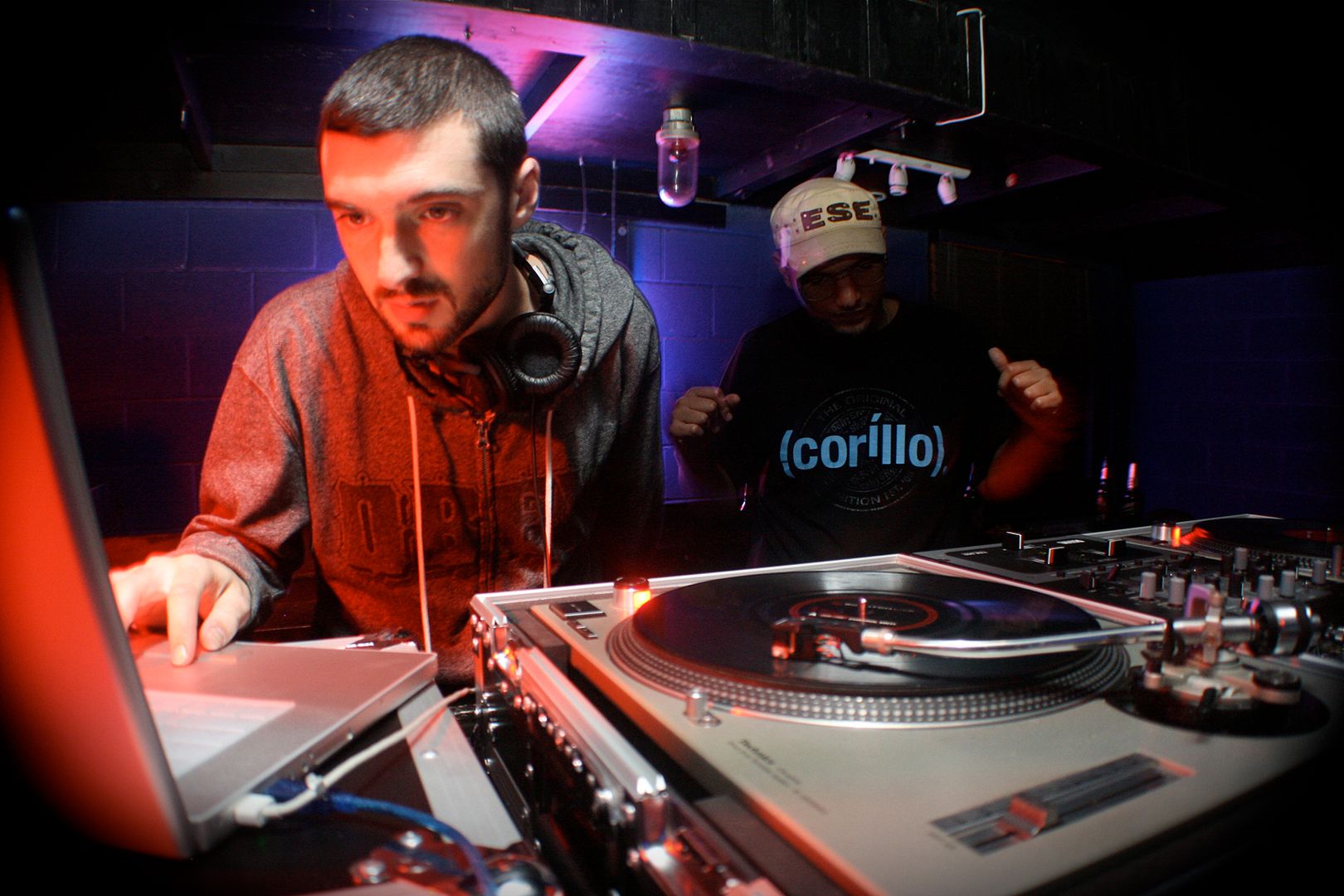 UPROOT ANDY
Uproot Andy is a Brooklyn based DJ and Producer making melodic and bass heavy music for the dance hall informed by the musical traditions that migrate to New York along with people from around the globe. Considered among the leaders of the new global bass music Uproot Andy has releases on Bersa Discos and ZZK Records and has produced remixes for Thievery Corporation, Radioclit and The Very Best, Poirier, MC Gringo and Mc Nem, and Forro in the Dark among others. Andy is a co-founder of the new cumbia and Afro-Latin party Que Bajo and is a regular at the Dutty Artz label's NY Tropical parties, as well as a weekly resident at the balkan gypsy club Mehanata Bulgarian Bar. As a DJ he has shared bills with such renowned artists as Diplo and Major Lazer, Maluca, Toy Selectah, 77 Klash, Radioclit and The Very Best. His Guacharaca Migration mix was called 'one of the best mixtapes of 2008' by New York Magazine.

GEKO JONES
Geko Jones is a Brooklyn-based DJ and producer. He is a founding member of both the New York Tropical and Que Bajo?! party franchises in New York. He is also a partner and co-owner of the Dutty Artz record label with producer Matt Shadetek and DJ /Rupture. His mixes span the tropical hemispheres and collage together globally sonic hours of dancefloor mayhem. Renowned by top DJ's and producers of the digital cumbia scene in Latin America and European bass-pundits alike, Jones is one of the select few DJ's pushing forward the Latin agenda in a world wide tropical bass scene. The past five years have found him sharing a booth or collaborating with a long roster of A-list globalistas like Uproot Andy, Jahdan Blakkamoore, Soot Records, Stereotyp, Radioclit, ZZK, Maluca, Dub War, Toy Selectah and more. Whether it's tearing the roof off an outdoor festival, getting the crowd bubbling on an illegal boat party in Bushwick, conjuring up the next great sound, or racking up air miles from Brooklyn to Bogota, Geko Jones commands the dancefloor! A Guarachar!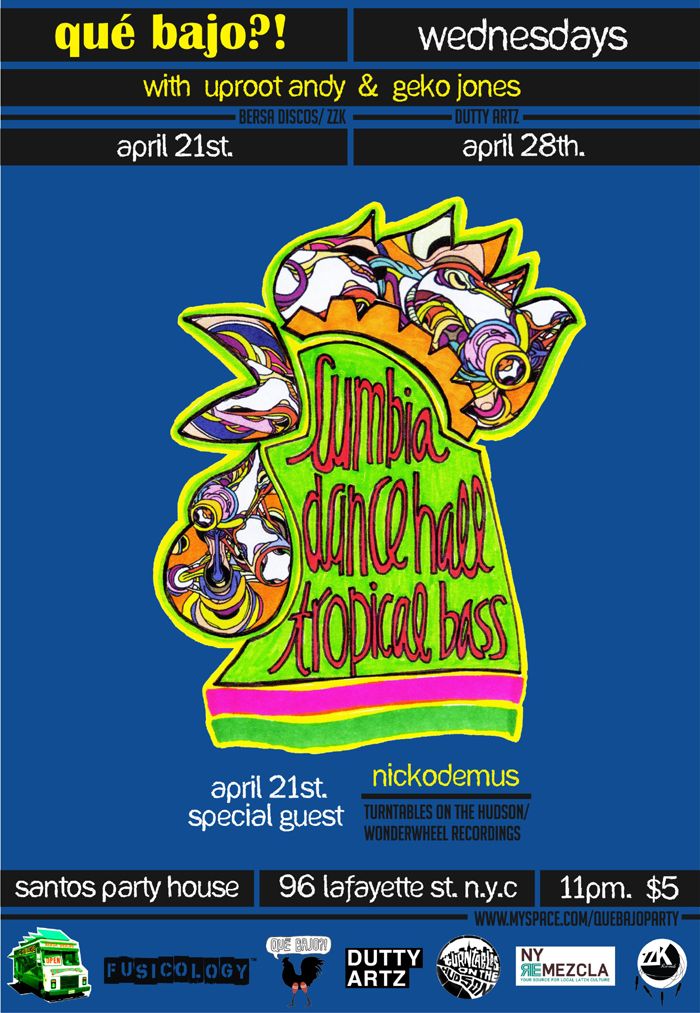 Mixtapes:
Que Bajo Tour Promo Mix
Uproot Andy's Guacharaca Migration
Uproot Andy for Diesel U Music Radio
Geko Jones' La Nueva Guaracha