To think there are people in this metropolis that aren't going out regularly is depressing, and a bit insulting to the ethic of New York City. But the sad reality is that, despite the strenous efforts of musicians, artists, DJ's, club managers, transit workers, buggy drivers, mood enhancers and drunk people, many are missing out on the most important cultural moments of their time. Here at Santos we pride ourselves in making those moments happen with the help of the city's most creative individuals. Here are some recent examples of the shit that's been going down.
Uproot Andy
, who rocks our weekly Wednesday night Tropical Bass residency
Qu
é
Bajo?!
alongside
Geko Jones
, has just released a new track for you listening pleasure. Tomorrow night (9/29), Qu
é
Bajo?! will feature a live performance by
El Guincho
. Check out Andy's track below:
Fraudian Slip ft. Kastro (Uproot Andy Remix) by Uproot Andy

On September 16, we hosted the mixtape release party for
Das Racist
, the po-postmodern rap group with psychedelic beats, hilarious yet socially aware lyrics and an enigmatic hype man.
TimeOut Magazine
had their cameras up in here to give you an idea of the madness that went down:
See photos from the party at
Stereogum
and
Metromix
.
Choice Cunts, our rare(monthly)party for raw (awesome)queers brought to us by promoter mastermind Ellie Conant (read her
AfterElle
n interview
here
) went neon this past Saturday.
Grace Chu
took some amazing flicks, here's a pap smear of the
full gallery
: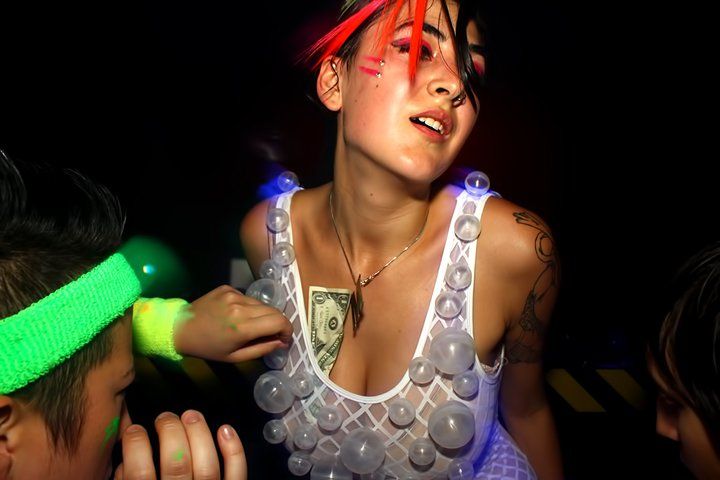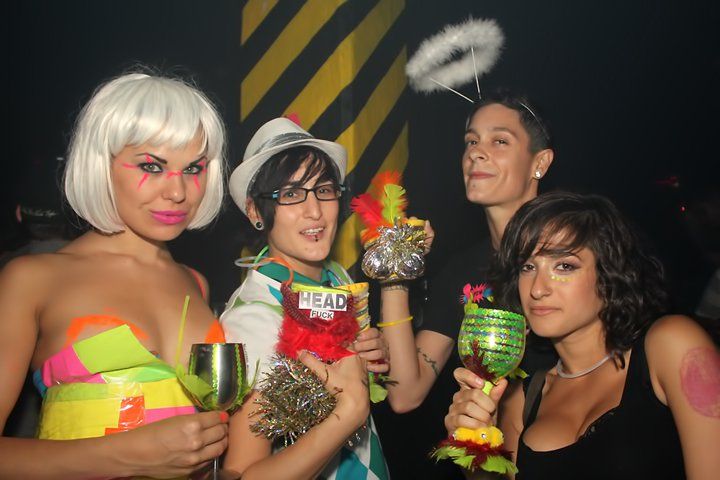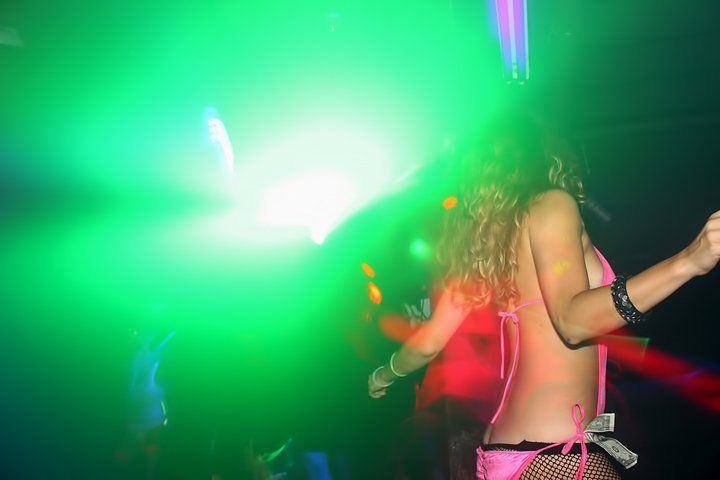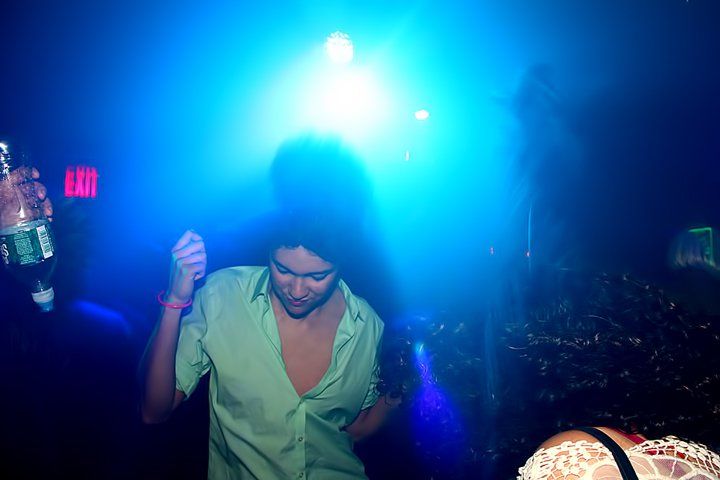 True, not enough New Yorkers are partying. And as
The Atlantic's
Ricardo Guiterrez points out
, the malaise is spreading to those of us who do go out. Of course, now it's a matter of knowing where to go, and where the actual fun people are. That's why we're not mad at the magazine for letting the people know what time it is:
The closest I came to experiencing an exception was at Santos Party House about a month ago. It was a disco night, a mostly gay crowd and everyone was dancing and having a good time. If only that could be the norm here and not the exception because I've been to too many parties where people just stand around and talk, where the music is too hip and precious to risk looking uncool to.